VirtualBox è un pacchetto di prodotti dedicati alla virtualizzazione, indirizzato sia all'ambito enterprise che a quello home.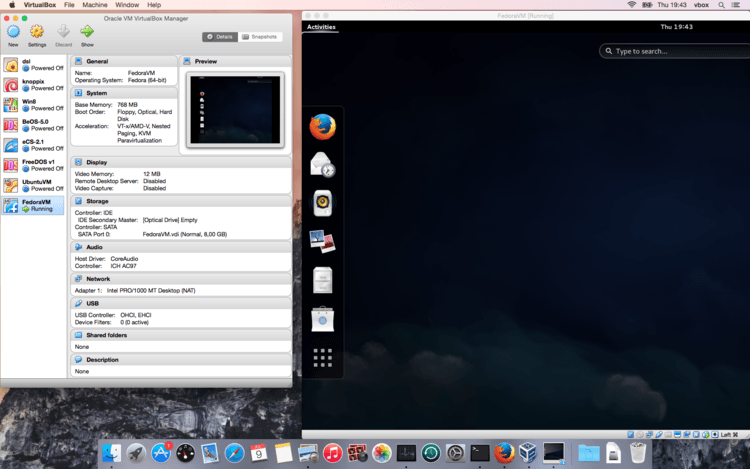 VirtualBox with Fedora 21 on Mac OS X
Pur essendo definibile come una soluzione di livello professionale per dotazione di funzionalità e affidabilità, VirtualBox, che è supportato da Oracle, è liberamente scaricabile ed utilizzabile, dal momento che appartiene alla categoria dei software Open Source coperti dalla licenza GNU General Public License (GPL).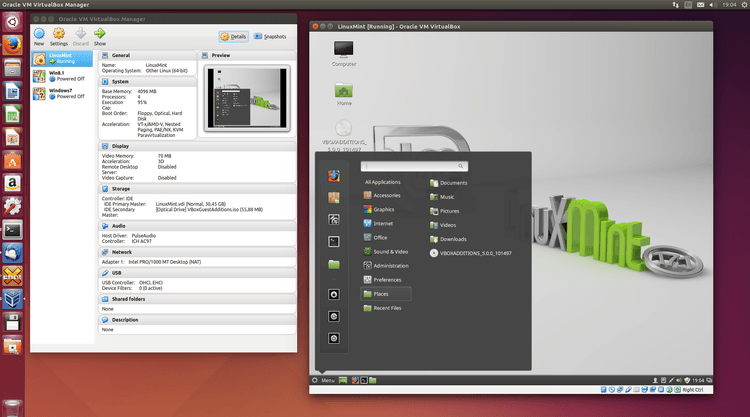 VirtualBox with Mint 17.1 on Linux
VirtualBox può essere eseguito sugli host basati sui Sistemi Operativi Windows, Linux, Mac e OpenSolaris e permette di virtualizzare un amplissimo numero di OS, tra cui citiamo a titolo di esempio Windows (NT 4.0, 2000, XP, Server 2003, Vista, 7, 8), DOS/Windows 3.x, Linux (kernel 2.4, 2.6 e superiori), Solaris, OpenSolaris e OS X.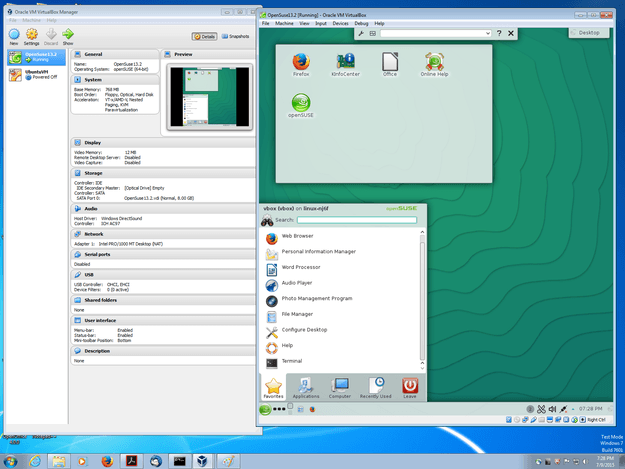 VirtualBox with openSUSE 13.2 on Windows





Collegamenti