Oracle VirtualBox è un pacchetto di prodotti dedicati alla virtualizzazione, indirizzato sia all'ambito enterprise che a quello consumer.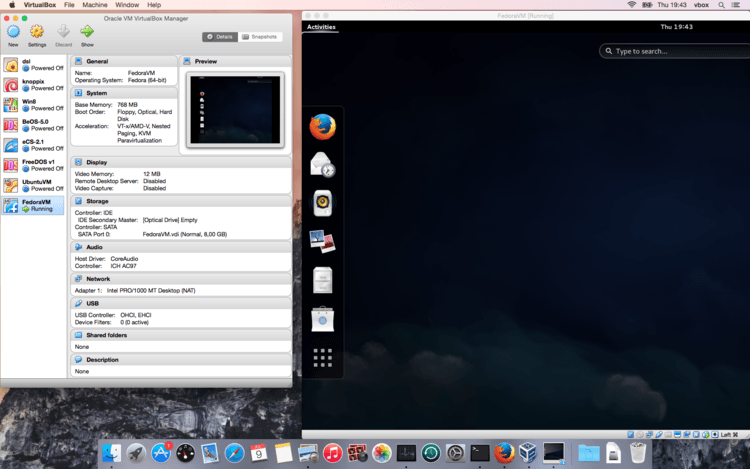 VirtualBox with Fedora 21 on Mac OS X
Pur essendo definibile come una soluzione di livello professionale, sia per il numero elevato di funzionalità in dotazione che per l'affidabilità, VirtualBox è liberamente scaricabile ed utilizzabile, dal momento che appartiene alla categoria dei software Open Source coperti dalla licenza GNU General Public License (GPL).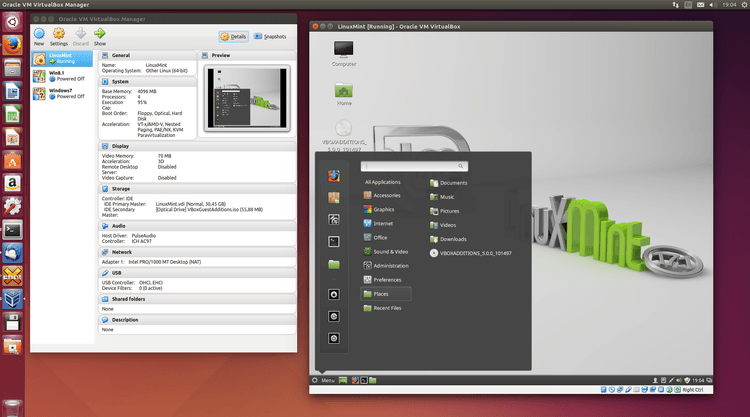 VirtualBox with Mint 17.1 on Linux
VirtualBox è in grado di virtualizzare un ventaglio molto ampio di Sistemi Operativi appartenenti alle famiglie Windows, macOS, Linux e Unix Solaris.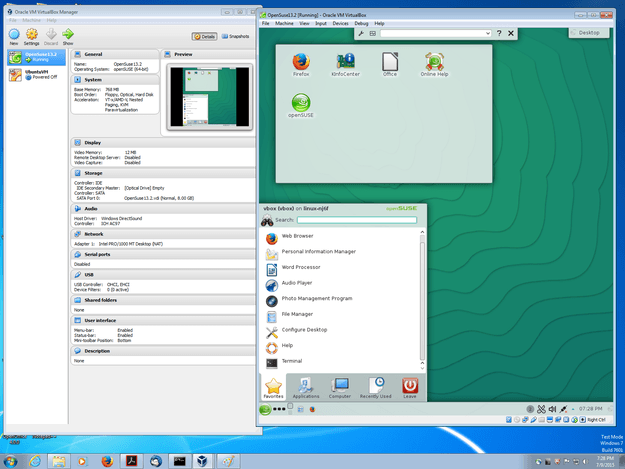 VirtualBox with openSUSE 13.2 on Windows

Per gli utenti finali, VirtualBox è un virtualizzatore che consente di eseguire più OS, o macchine virtuali, utilizzando una sola macchina fisica.





Collegamenti